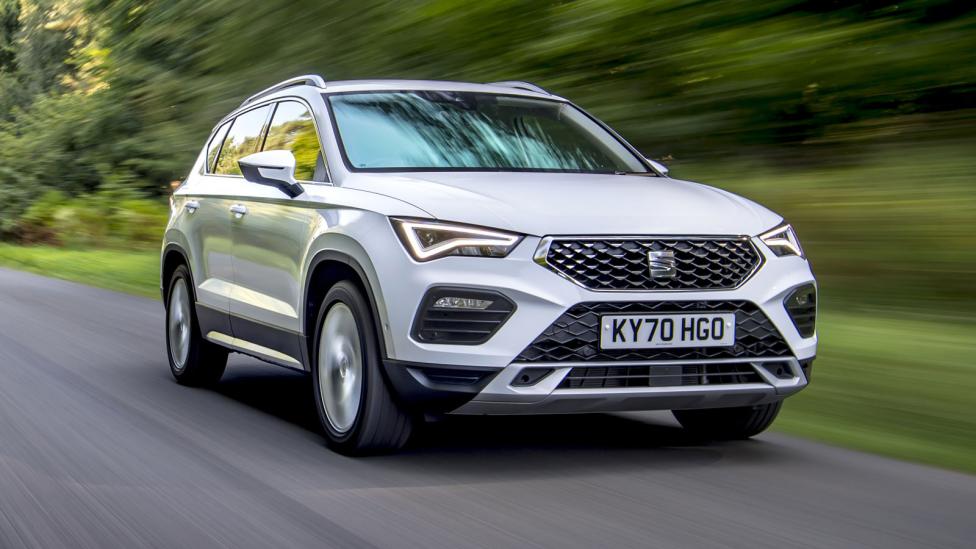 01 Ford Focus
he Ford Focus ticks more boxes than just about any other hatchback. Good to drive? Check. Economical? Check. Room for five, decent kit and modern styling? Check, check and check again. Surely all that costs an arm and a leg though? Nope, it's pretty darn affordable as these things go.
You could get out the measuring tape and argue that the Golf's marginally bigger boot makes it more practical, but you'd be nit-picking. The Focus is the best family all-rounder there is, and that's an end to it.
02 Porsche Taycan
If you wander over to the other end of the spectrum – no, keep going… further… almost there… perfect – you'll find the fully electric Porsche Taycan Cross Turismo. With the entry-level 4S Cross delivering 470bhp and the top-spec Turbo S packing 751bhp, the Taycan Cross Turismo is proof that EVs can be a) immensely powerful, and b) family friendly. Alright, the amount of interior space is more Premier Inn than Four Seasons, but you and the kids will cope perfectly well. And who honestly notices leg room when Launch mode is applying 751bhp to the asphalt?
03 Dacia Duster
If you want bang for your buck, get a Dacia Duster. It's genuinely incredible how good the plucky SUV is considering its ticket price of just under £14k. At this size nothing else comes close on price, and when your driving adventures max out at 'the supermarket and back', why would you buy anything else? Obviously there are drawbacks: the engines are a bit weedy, there isn't much safety kit and the underpinnings are ancient by car standards. But it's spacious and practical, and you'll love it.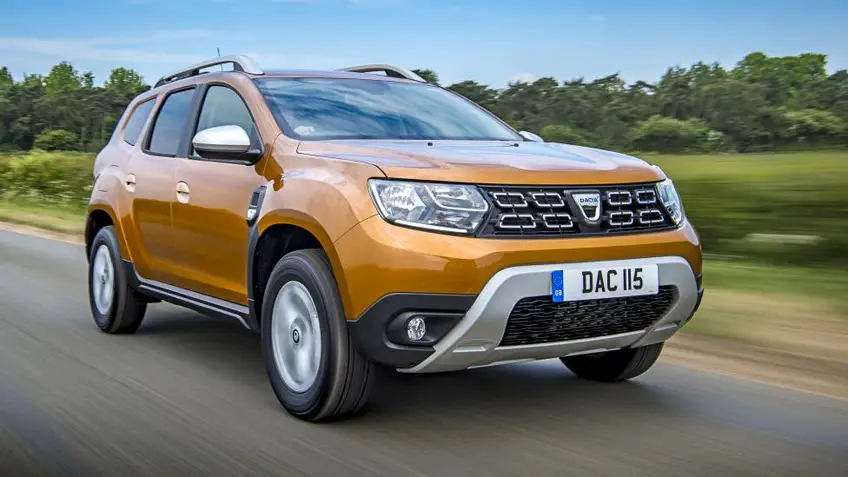 04 Volvo XC90
Is this the best family SUV on the market? The answer is a resounding 'yes'. Family life was at the forefront of the engineers' thinking for this car, with much care taken to avoid the pitfalls that all too often lead to compromise. Take the engine bay: Volvo intentionally kept it small to allow more space in the cabin, and the roomy interior is only enhanced by an immaculate design and finish. On the move the XC90 is ultra smooth and dead quiet, and kit levels are great even at entry-level prices. Which is good because you'll need north of £50k to buy one.
05 BMW 5 Series
Actually, if you're a family of thrillseekers then you could do a lot worse than the BMW 5 Series. There are performance-focused engines for those wanting to utilise its not-insignificant cornering ability, and eco alternatives for long crusades up and down the motorway. The 5 Series is awash with tech and luxury materials these days too, and you'll be comfortable regardless of whether you're aiming for an apex or the next service station. Not convinced? Remember this nameplate is pushing 50 years old and this 5 Series is probably the best iteration since the E39. High praise indeed.